When guitar players come to Tone Tailors for the first time, they are often awestruck by the amount of different effects pedals on our pedal wall! They ask "where should I start," or "what should I get next?" Interestingly enough, that answer is often the same! Most of us will tell you, "get a looper pedal!" And why is that exactly you ask? Let's find out…
If there's one desert island pedal to buy, it's probably a looper pedal. For one, desert islands are incredibly lonely, so having an accompaniment to your shredding will pass the time until you can signal a passing cruise ship! You think we're joking, but it's the truth. For every 45 minute long live performance you see, there are hundreds of hours of rehearsals and prep work that make everything possible.
Whether you are a singer-songwriter or a lead guitarist of your band, looper pedals quickly become invaluable tools you can't live without.  Not only can you practice leads over rhythm parts for a written song, you can also compose chord progressions that might just become the next hit someone else will cover one day.
What Are the Best Looper Pedals for Guitar?
The best looper pedals for guitar even have onboard memory so that those chord progressions or riff ideas don't disappear once the power is gone.  One of the best options for a compact looper with onboard memory is the Boss RC-5. Now with MIDI, USB, a stereo path and 13 hours of memory, you can load your ideas to a computer later, or even import entire backing tracks to play with.  However, if you're on a bit of a budget, the Boss RC-1 is scaled down but still is incredibly useful as a musical tool.  There are of course even higher level options from Boss, which lend themselves to live solo performances and include multiple microphone inputs, onboard drums, different song section loops per patch, and a LOT more.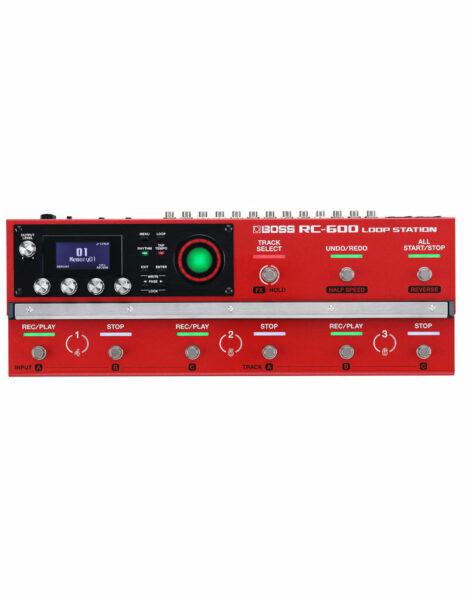 Line 6 Loopers
Additionally, certain delay pedals have loopers built right in. One of the most notable delay pedal with a looper is the Line 6 DL4 mkII. Not only does it have an incredible wealth of delay and reverb sounds, it allows you to play those delay sounds in your loop, making this pedal an incredibly tool for creativity and exploration! Want more onboard effects or rather EVERY effect conceivable? Check out the Line 6 Helix or Boss GT series multi effects units! These will scratch just about every effects itch you could have.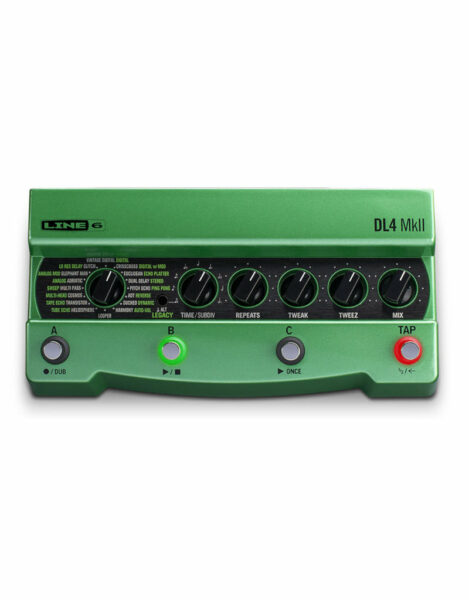 Electro Harmonix Loopers
When it comes to ease of use and essential features, Electro-Harmonix is always a good bet. Their looper offerings scale from 360 seconds with 11 presetable memory slots, all the way to an option for 4 multi-tracks, onboard SD card memory, reverse functions, quantization, footswitchability and a TON more. Their price points vary accordingly, but EHX ensures that there's a looper to fit every pedalboard and live application!
EHX also makes the Canyon and Grand Canyon – each with amazing delay sounds and loopers with onboard memory.  The best looper pedals for guitar are those that keep players interested in the instrument, keep players creative and exploratory, and help bring performances to the next level. The amount of time you can spend playing and honing your skills with a looper pedal is astronomical. While it may sound repetitive to your neighbors or roommates, it's the repetition that will allow you as a player to improve your phrasing, chord voice progressions, and accompaniment skills in general.
Still need guidance on what looper would work best for you? Reach out to us directly!