What Do Live Guitar Players Need?
Bringing your guitar playing live is an exciting experience, but it isn't without a lot of careful rehearsing and preparation. Yes, you can play your licks to perfection or gel with the band, or maybe you're just going on solo – whatever the case, there's no bigger buzz kill than needing that one stupid, simple accessory. That's why we decided to make a list of the essential live items to answer the much debated question, "what do live guitar players need?"
Check out our full range of accessories for guitar, bass, recording, and more!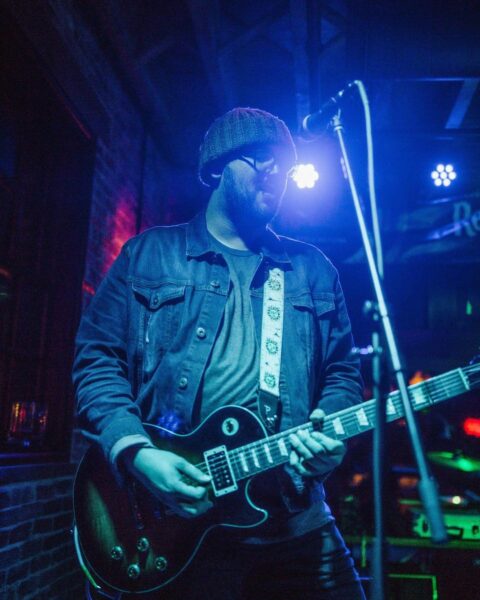 Everyone at Tone Tailors has performed or worked in a live music environment, so we know that when it comes to the day of a show, something unexpected is bound to arise. While guitar players and bassists have a wide range of needs and preferences, a lot of the accessories they need for a gig are essential. So first, let's start with the electric guitar players…
Perhaps the single wisest accessory to have is an extra pair of strings… Obvious we know, but this is your reminder! Why would you risk a gig you spend hours of your time rehearsing for, driving to, setting up for, and promoting just to leave it all up to a $7 pack of strings to derail the whole set?
Unless you're BB King and can keep playing while you throw on a high E string, just get a few extra sets will you?!
Alright, now that we have the emergency pack of strings, it's time to make sure that when you just want to restring your guitar it doesn't eat up your time. Grabbing a stringwinder makes changing strings before a show a breeze and ensures that each string is wound properly and will last the whole set!
As often as you find picks in your drier or in the couch cushions, it's not a bad idea to have your favorite gauge and material of pick on hand at all times. How many times have you lent one to your other guitar player just for both of you to end up with none of them? Yeah, that's what we thought!
Now that we got a few little things out of the way, it might also be time to think about throwing out that tattered gig bag for a more protective option. Tone Tailors is a Gator Showroom Dealer so there is just about any style of case you need to ensure that hollowbody guitar doesn't get crushed under the weight of a falling bass cab in the van!
Once you've got the immediate needs out of the way, it's time to think about long-term maintenance for your guitar or bass. Maybe it's time for a setup or just a simple wipe down after all those sweaty basement shows…
We absolutely love and stand by MusicNomad polishes and supplies. The make all sorts of truss wrenches, string gauge tools, and files for more in depth repairs as well as the basics.
Browse all the MusicNomad products we stock to get an idea of what you need next!
Are you playing a solo acoustic gig in a cafe or restaurant? You've got to grab a clip on tuner and a capo! Yes, you may already own both, but being without either might cut your set in half or just bring it to a screeching halt. Nothing is more unappetizing than an out of tune acoustic guitar you could have fixed indefinitely for what, $30?
Of course there are endless answers to what live guitar players need, but grab all of these and you're set!  Need help figuring out what accessories fit your gigging or studio life? Reach out to us and we'll help you find the light!